EDUCATIONAL CREDIT UNION
To provide sound financial services which benefit all members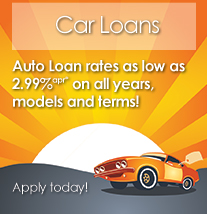 Our Services
ECU provides members with high-quality financial services that help them better manage their lives. Our mission is to become our members' one-stop solution and fit all the needs they may face.
Free Consultations
ECU's qualified staff is always of service to answer all your questions and help you choose the right service that meets your current needs.
Checking Accounts
Enjoy the benefits of free access to your funds with mobile-friendly money management tools. A perfect option for the everyday basics.
Savings Accounts
Separate the funds you want to set aside from the funds you need for your daily expenses. Get competitive interest rates for your long-term investment.
Debit and Credit Cards
Pay for your daily needs wherever you are or start a line of credit with no annual fees to obtain some additional money in case of financial emergencies. No more cash is needed to get the things you want!
Online Banking
Conduct your financial transactions 24/7 without visiting a local branch. Deposits, transfers, and online bill payments are already as close as your mobile phone is.
Personal Loans
Get the funds to cover all your personal needs with our flexible borrowing options. Whether it is a vacation you've been waiting for so long or preparation for a special event, you can cover any needs you may face on your way.
Small Business Loans
Start your new business or improve the existing one with our loan options for small businesses. Working for yourself is a huge step toward the financial freedom we want to share with you.
Direct Deposit
Save your time by transferring the funds directly to your checking or savings account without leaving your home. Getting the money from the employer becomes much easier.
ATM
Complete some basic transactions or get the fast cash without a branch or teller by using an ATM. Find the machine near you by using our locator.